Erotic Massage: A Guide to Sexual Awareness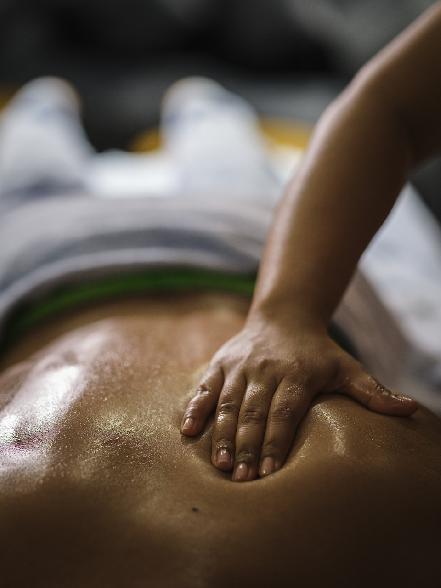 Erotic massage is a form of massage that is designed to provide stimulation and relaxation through physical touch. This type of massage is often referred to as a sensual, sexual, or intimate massage. The goal of an erotic massage is to provide a person with physical pleasure and a heightened emotional connection with the masseuse, while also providing therapeutic benefits, such as improved circulation and relaxation. This form of massage is growing in popularity, as individuals look for an intimate and pleasurable way to provide physical and emotional satisfaction while providing physical and mental relief.
The origin of erotic massage dates back thousands of years, with traditional Chinese and Japanese cultures, amongst other ancient societies, being credited for first introducing this type of massage. Erotic massage has evolved throughout the years, with different styles and techniques added and adjusted depending on the needs of the person receiving the massage. While there are general guidelines that typically apply to all erotic massages, each massage should be tailored to meet the specific needs and desires of the person receiving it.
When it comes to performing an erotic massage, one of the most important things to keep in mind is the intimacy that goes along with it. An erotic massage is meant to provide pleasure to both the receiver and the giver, and the massage should be performed in a safe and private space. It is important to ensure that both individuals are comfortable before proceeding with the massage, and this can be done by discussing boundaries in advance and engaging in conversation before the massage itself.
When administering an erotic massage, the masseuse should focus on providing pleasure to the receiver. Pressure and caresses should be used to stimulate the erogenous zones, such as the nipples, genitals and inner thighs. Oils and lotions can be used to aid in providing a sensual experience, and music and candles can also be used to create a calming atmosphere. The massage should be performed with gentle touches and caresses, which build pleasure and relaxation.
One of the main goals of an erotic massage is to provide an intense level of pleasure, but at the same time, it should also provide therapeutic benefits. An erotic massage can reduce stress, anxiety and depression, as well as improve circulation throughout the body. Additionally, an erotic massage can help to increase a person's sexual awareness and sensitivity.
In addition to the mental and physical benefits of an erotic massage, it can also have a positive impact on a couple's sex life. When performed together, an erotic massage can increase a couple's emotional and physical connection, while allowing them to explore fantasies and desires in a safe and nurturing way.
When engaging in an erotic massage תן בראש, communication and consent are paramount. It is essential to ensure that both parties are comfortable with the massage and any stated boundaries are respected. With that said, an erotic massage can be a wonderful experience, providing physical and emotional satisfaction for both individuals involved.
Frequently Asked Questions
Q: Is it safe to receive an erotic massage?
A: Yes, it is safe to receive an erotic massage as long as the massage is performed in a safe and private environment and appropriate boundaries are discussed between both individuals beforehand.
Q: What are the benefits of an erotic massage?
A: The benefits of an erotic massage can vary depending on the person, but they can include reduced stress, improved circulation, and a heightened sense of sexual awareness. Additionally, an erotic massage can help to increase intimacy between couples and allow them to explore their fantasies and desires in a safe and nurturing way.